Obituaries
Herbert Kretzmer: Les Misérables lyricist dies aged 95
Oct 14, 2020


Herbert Kretzmer, 5 October 1925 – 14 October 2020 was an English journalist and lyricist. He was best known as the lyricist for the English-language musical adaptation of Les Misérables and for his long-time collaboration writing the English-language lyrics to the songs of French songwriter Charles Aznavour. Kretzmer was born in Kroonstad, Union of South Africa, in 1925. He was one of four brothers of Lithuanian Jewish immigrants William and Tilly Kretzmer, who fled the pogroms of Tsarist Russia to settle in small-town South Africa early in the 20th century. His parents ran a furniture store. Elliot, the oldest of the brothers, flew as part of a bomber crew in the South African Air Force during the Second World War, eventually becoming the Mayor of Johannesburg in 1991. He matriculated at Kroonstad High School and then attended Rhodes University. Kretzmer wrote lyrics for the BBC's 1960s televised satire That Was the Week That Was, including the racial satire "Song of Nostalgia for an All-American State" and the much-recorded tribute to John F. Kennedy, "In the Summer of His Years", co-written by Kretzmer and performed by Millicent Martin within hours of his assassination.
Kretzmer won an Ivor Novello Award for the Peter Sellers and Sophia Loren comedy hit "Goodness Gracious Me", co-composed with David Lee. Other award-winning Kretzmer lyrics include the English translation of "Hier Encore" into "Yesterday When I Was Young" (which was a major hit in North America for Roy Clark), and the chart-topping "She", both written with and for the French singer Charles Aznavour.
Kretzmer wrote the lyrics for Anthony Newley's musical film Can Hieronymus Merkin Ever Forget Mercy Humppe and Find True Happiness, whose score included "When You Gotta Go", often used as a closing song by singers including Barbra Streisand.
Kretzmer wrote the book and lyrics of the West End musical, Our Man Crichton, composed by David Lee and based on J M Barrie's satirical play The Admirable Crichton. The musical starred Kenneth More and Millicent Martin. Kretzmer later wrote (with composer Laurie Johnson) the lyrics for a large-scale comedy parody, The Four Musketeers, which ran for more than a year at the Theatre Royal, Drury Lane, starring Harry Secombe as the swordsman d'Artagnan.
Kretzmer's songs for Aznavour and Our Man Crichton came to the attention of producer Cameron Mackintosh in 1984. The latter thought highly of the musical's lyricism, and invited him to write an English version of a French musical Les Misérables (by Alain Boublil and Claude-Michel Schönberg). Kretzmer's lyrics extended the two-hour Paris original into a three-hour show. The all-sung "Les Mis" opened at the Barbican Theatre on 8 October 1985 and is still running in the West End, the longest-running West End musical. The score includes such well-covered ballads as "I Dreamed a Dream", "Bring Him Home", "On My Own", "Master of the House", and "Empty Chairs at Empty Tables". For his work on the Les Misérables lyrics, Kretzmer received Tony and Grammy awards.
Kretzmer wrote the lyrics for Marguerite in 2008 from an original text by Alain Boublil. It was a musical set in Nazi-occupied Paris, to music by Michel Legrand. The show was part of a Jonathan Kent Season at the Haymarket Theatre before moving on to a season in Japan. Marguerite was shortlisted in the Best Musical category in the Evening Standard Drama Awards 2008.
Kretzmer's last musical project was Kristina, based on Vilhelm Moberg's epic suite of novels about Swedish emigrants to Minnesota in the 19th century. The show, originally conceived and written by lyricist Björn Ulvaeus and composer Benny Andersson from ABBA, was presented and recorded in a concert version over two nights at Carnegie Hall, New York in September 2009.
Shaun Johnson
Rhodes University alumnus, former Governor
...- 24 February 2020


Dear Rhodes Community,
Shaun Johnson, founding Executive Director of the Mandela Rhodes Foundation and dedicated member of Rhodes University's Board of Governors, died at his home on Monday 24 February 2020, at the age of 60.
Johnson first became involved with Rhodes University as a first year student in the late 1970s. In 1981, he graduated with a BJourn degree, followed by a BA (Hons) in Journalism and Politics from Rhodes University in 1982.
Johnson continued his studies at the University of Oxford, where he was a Rhodes Scholar and later recognised as a Distinguished Rhodes Scholar (2019).
During the 1980s, Johnson became a renowned anti-apartheid journalist and was one of the early members of the Weekly Mail team (now Mail & Guardian). During his media career, he occupied positions at The Star (Johannesburg), Cape Argus, Saturday Star, and The Sunday Independent (as founding Editor). He was a member of Independent News & Media plc's International Advisory Board, Chairman of the Cape Town Partnership and a Trustee of various charitable organisations.
In 1994, he published a bestselling book about South Africa's transition, called Strange Days Indeed, with an introduction by Nelson Mandela. In 2007, he published his first novel, The Native Commissioner, which went on to win a Commonwealth Writer's Prize, the MNet Literary Award and Neilsen Booksellers' Choice Book of the Year Award. It also received endorsements from Nobel Laureates JM Coetzee and Nadine Gordimer.
In 2003, Johnson founded The Mandela Rhodes Foundation. According to the Foundation's website, it was built by Johnson "from the ground up, invigorated by Madiba's vision of changing Africa through its young leaders". The Foundation's vision of building leadership excellence in Africa exemplifies Rhodes University's motto "where leaders learn".
Over the years, 66 Rhodes University students have qualified and were awarded the Foundation's flagship scholarships, often in record numbers compared to other universities.
In 2004, the year Rhodes University celebrated its centenary year, Johnson was awarded a Distinguished Alumni Award – an honour which is bestowed on alumni who best represent the University's vision.
As his Foundation's website describes him, "Shaun's leadership was characterised by aspiring for the most audacious of goals, delivering to the highest standards of excellence, while inspiring and galvanising everyone around him."
Johnson "returned" to his alma mater in 2013, when he began his five-year term to serve on the University's Board of Governors.
"Our deepest condolences go out his family and loved ones. Shaun Johnson was the epitome of the kind of leader Rhodes University tries to inspire our students to be. We were privileged that, through the years, he remained involved with the University in some way or another. His generosity, dedication and humanity will persist in the hearts of the Rhodes University community for many years to come," Rhodes University Vice-Chancellor, Dr Sizwe Mabizela, said.
According to the Foundation, details of a public memorial service for Johnson will be announced in due course. In the interim, the family thanks friends, colleagues and acquaintances for their care and concern and asks that their privacy be respected during this time.
Shaun Johnson leaves behind his wife Stefania and daughter Luna.
Terryl McCarthy
Rhodes University Alumnus, Alumni Relations Officer at Rhodes University
...- 16 November, 2019


Dear Rhodes Community,
It is with great sadness that we inform the Rhodes University community and Alumni of the sudden passing of our colleague, Terryl McCarthy. Terryl passed away on Saturday, 16 November 2019.
Terryl has been a Rhodes University staff member since 2009 when she joined the Development and Alumni Relation Division. At the time of her passing, she was working as a Senior Alumni and Stakeholder Relations Officer. She was one of the University's central figures in maintaining and nurturing relations with our alumni. Terryl will be sorely missed.
Members of staff are encouraged to sign the condolences book which will be set up at the Alumni House reception from 10am on Monday, 18 November.
Details of the funeral and memorial service will be communicated in due course.
Allan Gray
Rhodes University Alumnus, Philantropist
8 April 1938 – 10 November 2019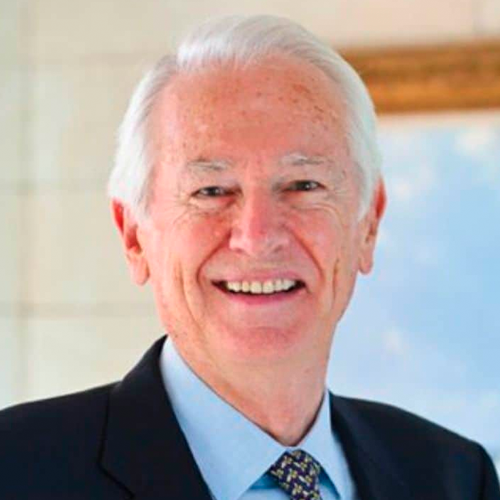 Rhodes University honours late alumnus, philanthropist, Allan Gray
The Rhodes University community is deeply saddened by the passing of Dr Allan William Buchanan Gray. We extend our heartfelt condolences to his wife, Gill, daughter Jennifer, and his two sons, William and Trevor.
They, together with all the grandchildren that Dr Gray leaves behind are in our thoughts and prayers at this very difficult time for all of us.
Rhodes University is honoured to have been a significant part of Dr Gray's magnificent and hugely productive life. He remains our proud alumnus. He was a philanthropist, a community builder, a supporter for social justice and benefactor for many good causes.
We are grateful for the extraordinary contributions that Dr Gray has made to Rhodes University over the years. We find inspiration from the generous life of this man whose selfless leadership is consonant with our own institutional mission, purposes and values.
Dr Gray completed his BCom Accounting degree at Rhodes University in 1957. The following year, he obtained a Postgraduate Diploma in Accountancy (equivalent of the CTA) and he was conferred an LLD (Doctor of Laws, honoris causa) from Rhodes University in 1995.
Over many years, through various philanthropic pursuits, Dr Gray donated to numerous Rhodes University initiatives including the Institute of Social and Economic Research (ISER), the Trojan Academic Initiative (TAI), sports foundations, undergraduate and postgraduate bursaries, foundation endowments, scholarships, and he funded the Allan Gray Centre for Leadership Ethics (AGCLE), which bears his name.
He always had a strong interest in shaping future leaders of our country into just and ethical human beings, and he did much of this through supporting higher education initiatives. At Rhodes University, we honour and celebrate this distinguished individual whose profound and exceptional contributions to our nation and humankind are worthy of recognition. His personal journey and selfless service and sacrifices serve as an inspiration and an example worthy of emulation by all of us.
In 1993, Dr Gray donated funds to build of one of Rhodes University's residences, Allan Gray House, which forms part of our Drostdy Hall, and accommodates 85 female students.
House Warden, Tlamelo Mothudi and the students at Allan Gray House consider the residence their "home".
The Faculty of Commerce, under the deanship of Professor Dave Sewry, has been the recipient of generous support and encouragement from Dr Allan Gray for many years.
Since 1998, a scholarship for postgraduate studies was established, which has enabled many students to register for Honours, Masters and Doctoral degrees.
To date, some 166 postgraduate students have benefitted from the generosity of Dr Allan Gray through this scholarship alone. His generous support serves as the bedrock for the success of many of our students.
In 2012, the Allan Gray Investment Management (AGIM) involved themselves in the recognition of top academic performers at the Faculty of Commerce through the annual Allan Gray Academic Achievement Awards.
AGIM not only funds the event, but also assesses and determines the final winners. This joint initiative has been sustained over the years and has served to bond our Commerce Faculty and Allan Gray in a mutually-beneficial relationship.
Also In 2012, funds were set aside to establish the Allan Gray Centre for Leadership Ethics (ACGLE), headed by Professor Pedro Tabensky. AGCLE theorises, teaches and provides advice on leadership ethics to promote humane, responsible and effective leadership.
Recently, the AGCLE was involved in creating a learning module for the United Nations Office on Drugs and Crime (UNODC) under its Education for Justice (E4J) initiative. This would not have been possible without the contributions of Dr Gray.
The relationship between the AGCLE and the other Allan Gray philanthropic ventures, particularly the Allan Gray Orbis Foundation, the Allan and Gill Gray Philanthropies and the Allan Gray Centre for Value Based Leadership (at UCT) remains healthy. As the University, we look forward to continuing to work with them to honour the legacy of the exceptional human being that Dr Gray was.
As evidenced by the immense effect his passing has had on many of us at Rhodes University, Dr Allan Gray was a force for good we are all better for having known.
It is our hope that the loss of this great man gives us time to reflect on the road each of us has travelled and to look forward to bequeathing future generations a better society and a better world than the one we inherited from the generation before ours, just as Dr Gray has done.
We acknowledge with great gratitude and heartfelt appreciation the immeasurable sacrifices Dr Gray and his family have made in service to our University, our society, humanity and our shared destiny.
May his great soul rest in eternal peace.